Contents / CRM / Adjusting Profile Fields
Setting Geolocation Fields
For geolocation fields, a map is displayed in object profile:
When filling the profile of a geographical object (for instance, city, street, house number), the system automatically locates the object on the map:

Attention! To select the fields to be considered when locating an object, go to Main menu — Settings — CRM — Objects — Geo settings (upper tab) in the administration panel and select the necessary fields for each type of object.
We recommend selecting the following fields: city, street and house number.
If you made any changes to the default selection of fields in object profile, or the search results in your region are not satisfactory, you are advised to adjust the geo settings accordingly. You can add region and district fields to object profile: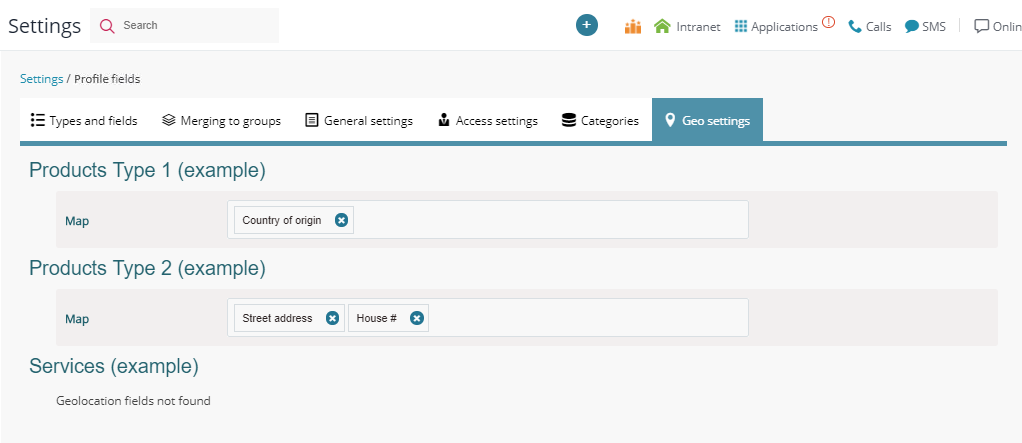 You can also set any location you need for an object, changing the automatic search results — just place the geoposition marker over the desired location on the map:
Back to Contents
---